Make use of your time at home during this challenging situation and sharpen your skills with e-learning.
The EPA Online Course on Motivational Interviewing (MI) will help you learn more about the spirit of MI, the crucial relational foundation, the key techniques and how to use the techniques to steer consultations in the direction of positive change.
Among the participants of our "Introduction to Motivational Interviewing" course, more than 30% have now received their Certificate of Completion. 
If you haven't completed the course yet, join your colleagues today
and learn something new in 
#psychiatry
 this summer!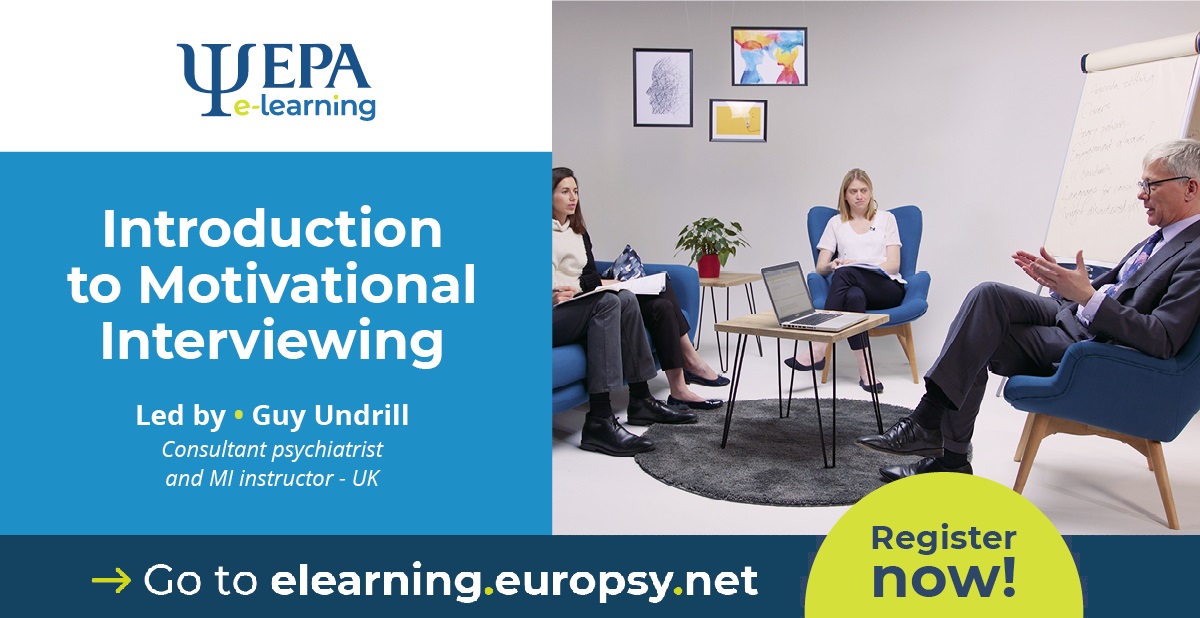 If you have any questions, check out our FAQ!